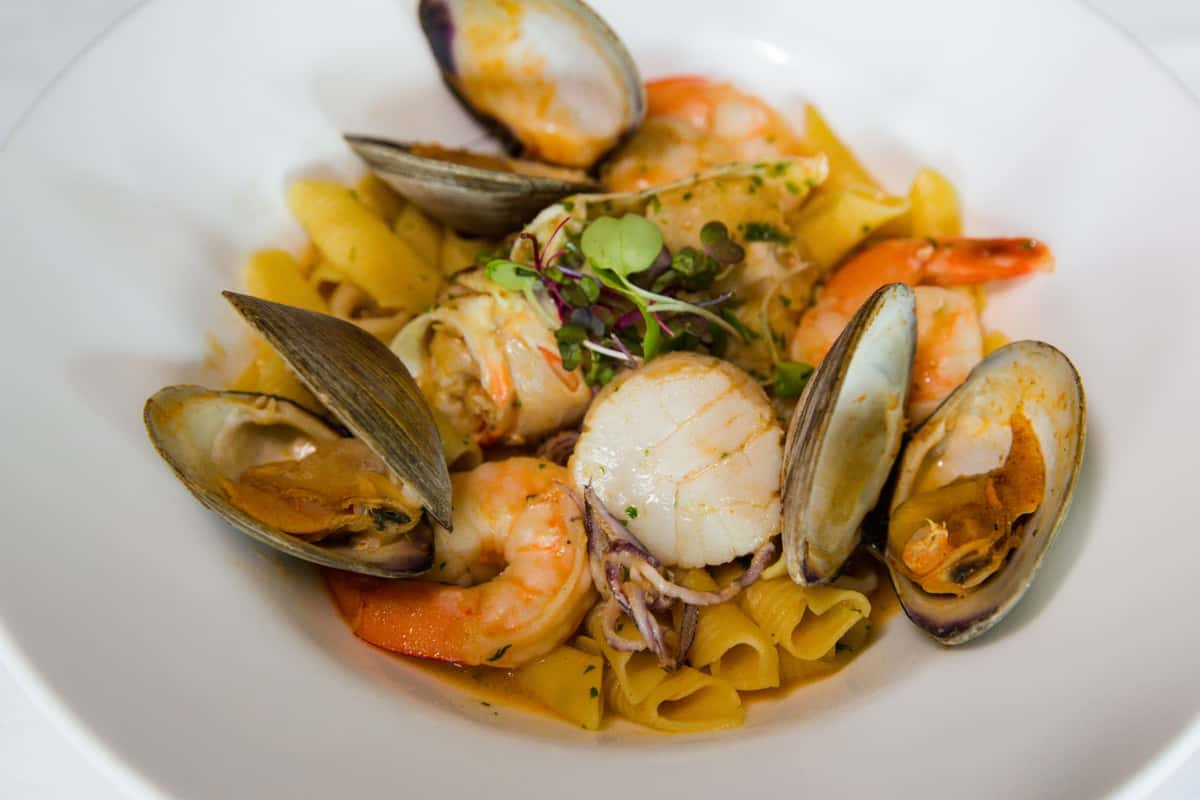 Fine Italian Dining in Downtown Buffalo Just Got an Upgrade
Fine Italian Dining in Downtown Buffalo Just Got an Upgrade
Buffalo has a deep and rich history of Italian culture. From Hertel Avenue's Little Italy, to the former speakeasies and pizzarias of the Lower West Side, authentic Italian fare is never far away.
But what distinguishes merely an Italian restaurant from the very best Italian restaurants is that rarified combination of chef, menu, ownership, atmosphere, and service which many restaurants aspire to, but few ever achieve.
The 31 Club has always ranked well in Buffalo restaurant reviews for having some of the best food in Buffalo. But since Cordon Bleu-trained Executive Chef Sam Reda joined the team, re-engineering the menu, the presentation, and the kitchen culture, The 31 Club has evolved beyond being one of the best Buffalo restaurants: it's now the best fine-dining Italian restaurant in downtown Buffalo.
Featuring Chef Sam's signature house-made pasta (made fresh daily), entrees such as Seafood Pasta, Ricotta Gnocchi, Lobster Ravioli, and Pasta Bolognese are unrivaled in Western New York. Other favorites like Pollo Milanese, Veal Marsala, and our 16 oz Bone-in Rib Eye likewise have the signature flair that only a classically-trained Italian masterchef can deliver. To see our complete options, view the full dinner menu, here.
Now, The 31 Club is more than a fine Italian restaurant. It's also a perfect spot for Sunday Brunch in downtown Buffalo, plus Happy Hour, and an ideal option for affordable fine dining. Enjoy our excellent fare and stellar service with our Three Course Dinner Special: only $40.00 per person, served Sunday through Thursdays.
We look forward to seeing you!