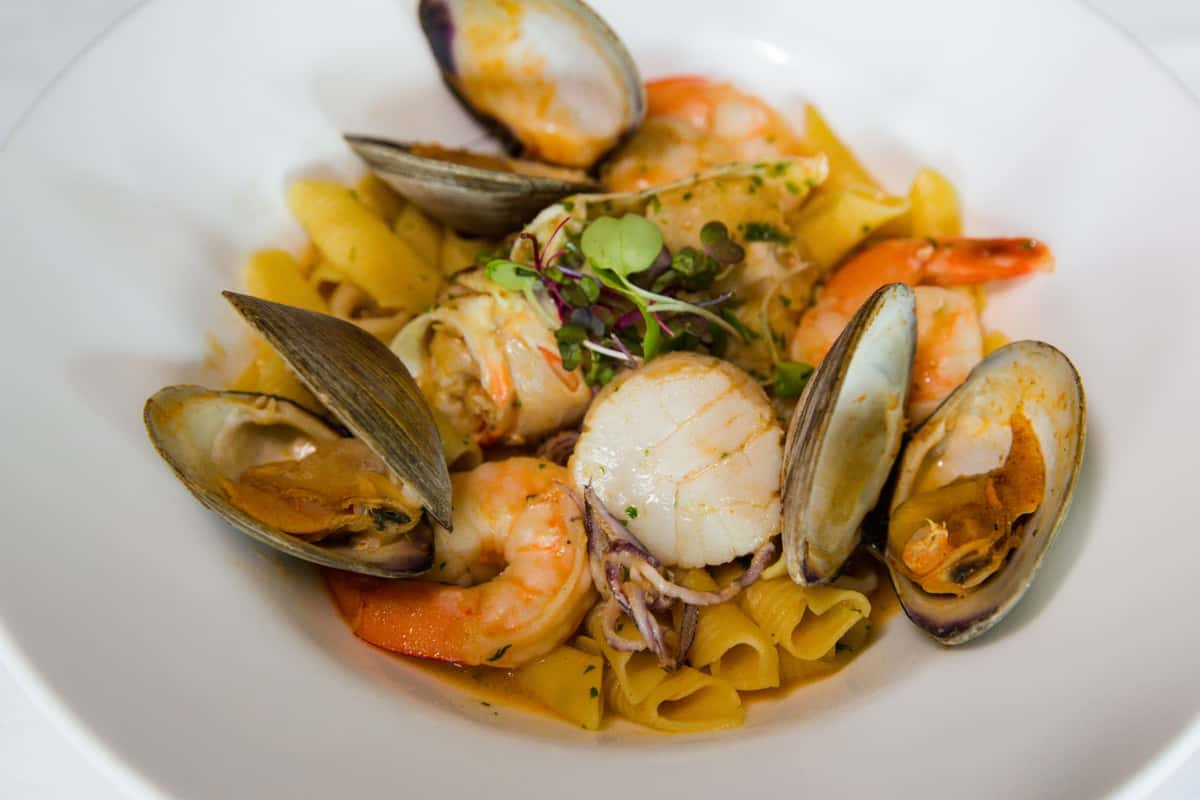 Celebrate Spring on the Patio
Celebrate Spring on the Patio
Dine al fresco with elegant outdoor table service
Let's face it. The other three seasons are the whole reason we locals tolerate Buffalo's notorious winters. But while Buffalo's many fine restaurants are a source of pride for our fair city, outdoor dining for most of them extends only as far as setting tables on the sidewalk, leaving you and your guests exposed to both the weather and potentially-obnoxious (or threatening) passers-by.
The 31 Club does outdoor dining differently, with two fully-covered patios that shield you and your guests from the elements and the sun. In our opinion, this makes us Buffalo's best restaurant for an elegant, open-air fine dining experience.
Got a hot date? Bring him (or her) to the 31 Club for drinks or a romantic dinner that is sure to set the mood for a lovely evening, including couples-friendly dishes like 31's Artisan Plate, Fried Oysters, Chateaubriand, Tiramisu, Crème brûlée, our signature cocktails and impeccable wine list.
Plus, while The 31 Club is a great destination for a special occasion, it's also a wonderful option for affordable fine dining in downtown Buffalo. Enjoy our excellent fare (including our house-made pasta) and our excellent service with our signature Three Course Dinner Special for only $40.00 per person, served Sunday through Thursdays, plus half-price bottles of wine every Tuesday.