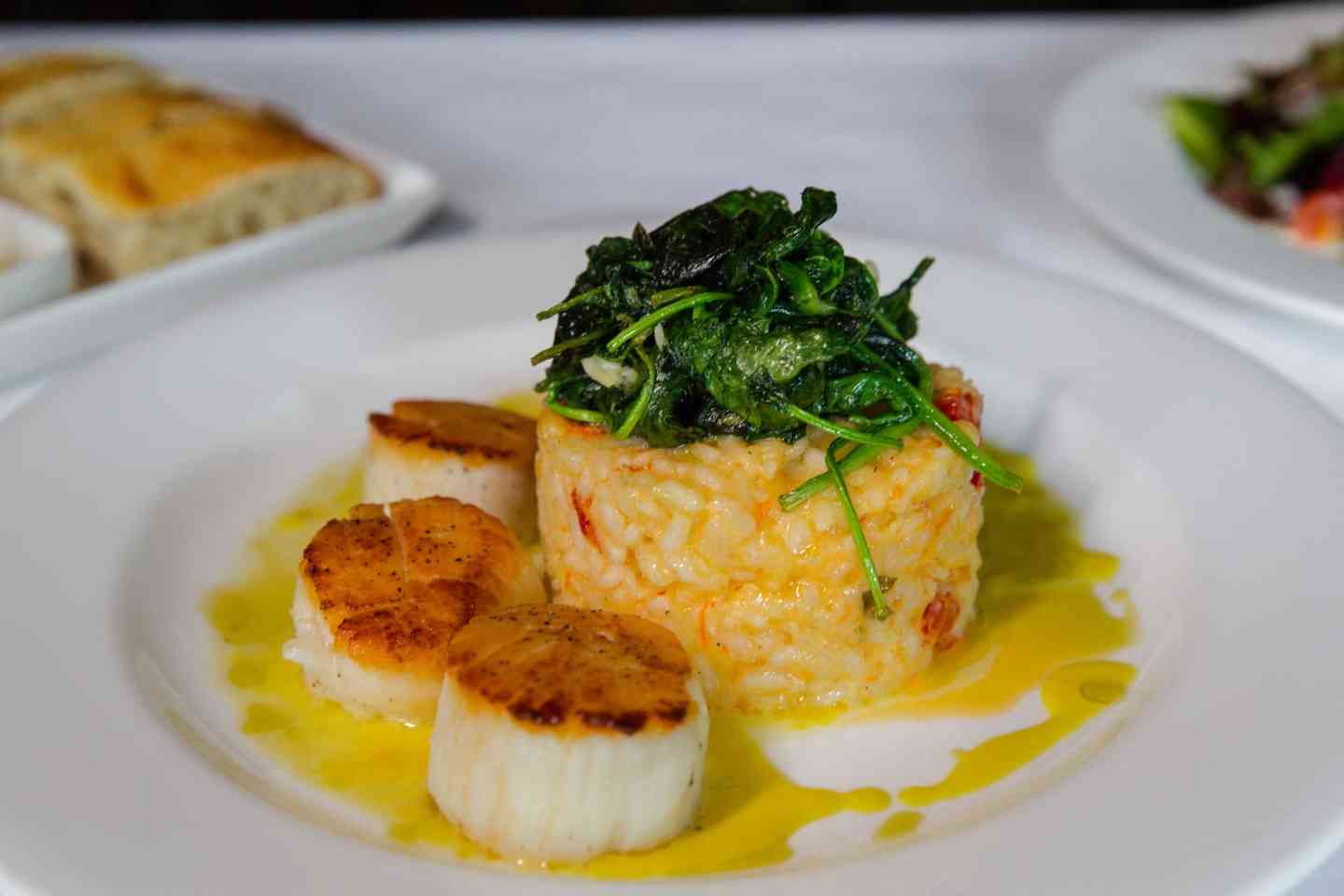 About
History
History always repeats itself. The 31 Club's history dates all the way to the 1940's with its original incarnation of Buffalo's exclusive supper club. The establishment catered to the socialites of the community that once filled the streets during Buffalo's glory days. The name "31 Club" was derived from the address 31 Johnson Park, and the restaurant enjoyed more than four decades of success.
After closing in 1983, the building began to fall into disrepair. However, an idea was put into motion to return the historic brick building back to its original splendor, and create a swanky, modern supper club that would once again cater to the people of Buffalo. The 31 Club had returned!
The new, updated version of the once famous restaurant retains the same class, style, and sophistication of its previous incarnation, but also adds a fresh, modern, and contemporary flair.
Reviews
Open Table
"31 Club has all the important things covered. Good food, good service and active nightlife. An all around enjoyable experience."
"Always a wonderful experience. Service is polished and efficient. Food is never disappointing! Wide range of choices with something to fit everyone's budget."


Facebook
"Went for Mother's Day Brunch, and even though we were one of the last sittings, all of the pastries and desserts were fresh and delicious. Our Eggs Benedict were perfectly poached, the sides were well-seasoned and hot(great scalloped potatoes), and the carved beef was nice and rare. Will definitely be going for dinner soon!"
"We had a small wedding party in their upstairs room. I never expected the quality of food, drink and service we enjoyed in a group setting. Excellent. Every bride with a small wedding of between 20 and 30 guests should consider this place."


Groupon
"Everything we had was great! The cajun spring rolls, the salad, the soup, the lasagne and the creme brule…they were all really well done. Service was cheerful and the restaurant is very handsome. I would go anytime I wanted a special occasion meal."
"Our favorite restaurant ever!!!"
"The 31 Club has everything and more a person, couple or party could want for a dining experience. We went last night for dinner and from walking in, each person who talked with us was friendly, professional and extremely knowledgeable from wine to desserts! The atmosphere is prefect for a special dinner. Thank you for a great birthday!"


Tripadvisor
Excelllent service, very accomodating.
"Excellent service, very accomodating. On a snowy night in Buffalo, I was fortunate to be hosted at club 31. The ambiance was warm, inviting, tranquil, and just what was needed. Our waiter was very knowledgeable about the menu and described the entrees very well. He managed to be at our table just at the moment we decide we needed to order, or replenish. This he did without ever appearing to hover. The food was done to perfection and each request we made was honored. Excellent steak, lobster, and fantastic desert."
"The 31 Club has been under different ownership over the decades, but the newest ones have really stepped it up. The atmosphere is elegant with linen table cloths lighting that is not overly dim, but just right. The food was well prepared. I highly recommend the antipasto for two. A joy to the eyes and a variety of flavors. Not an extensive menu, but there is something for everyone. Pasta, chicken, fish, seafood, lamb, pork and beef. The wine list was varied from mid-priced to more expensive; from by the glass to the bottle. What we had we enjoyed. We were there when the late night entertainment began. The old standards of Sinatra, Martin etc, filtered into the dining area from the bar (which was crowed). We were not rushed and our server was friendly and attentive. We would highly recommend the 31 Club for a good meal in a romantic setting."
Parking